Just Listen
Posted by Jonathan Williams
Jun 1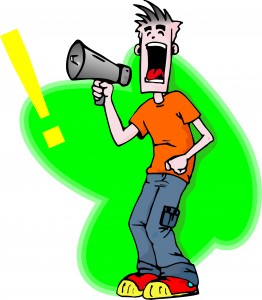 So, I took my family to Panera Bread this week because I had a few coupons. Long story short, they took our order and accepted our coupons. Everything was looking good. However, when our food was ready for pick up, I noticed that the napkin dispenser near the food pick up was empty. So, in an attempt to be helpful to Panera and the other customers with messy eaters in their family, I let the staff know the dispenser was empty. Their response was to simply hand me some napkins. Fine for me, not fine for the next person in line.
Fast forward 45 minutes, and we are getting ready to leave. My wife goes to get napkins to clean up the kids, and lo and behold, it's still empty! Hmm… they didn't listen and take action when I told them it was empty. I don't know about you, but this failure to listen carefully happens to me a lot, especially when a server is asking for my drink order. I usually say, "Sweet tea, lots of ice, no lemon." But the server usually isn't listening for anything more than the word "tea" so I end up with a warm, lemony tea. Not cool.
So what's the take away today? Well, it should be obvious…LISTEN! And then, once you've heard, take action. When you're at work (like Panera), listen and take action. When you're at church meeting visitors, listen and remember their names. Then, use them. When you're at home, listen and take action. Don't just sit in your own little world.
By the way, the rest of the story is this. The day after my Panera visit, my parents invited us out to eat at Panera. And well, we went to a different Panera. And guess what… they listened better. Which do you think I'll want to visit next time?
Has anyone else had a similar experience?