God Is Already Working
Posted by Jonathan Williams
Aug 22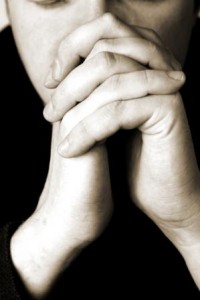 Have you ever found yourself thinking that it's been a while since God has done anything "cool" for you?  Or perhaps more spiritually, that you haven't seen God move in a discernible way lately?
Well, the truth is that God is always working in the world, doing amazing and miraculous things.
Now perhaps, God is moving in our lives, but we are just too distracted by our own desires to see Him working.  But for today, we'll suppose that God really hasn't done a lot of visible things in your neck of the woods here lately (I say visible because He is undoubtedly doing things behind the scenes).
If that's the case, here is my suggestion.  Consider praying this prayer…
God, I know that you are doing amazing things today.  Please put me in a place where I can see where You are already working so that when You are finished doing the miraculous I can rejoice, too.
This prayer will work.  I promise you.
But let's be clear, I am not recommending that you ask God to bless you outright because He's been "holding back" on you lately.  I'm encouraging you to ask God to guide you to a place where you can see and be a part of what He's already doing.  He's already working.  You're just asking Him to let you be a part of it so that you can give Him glory when He's done.