2012 Man Up Men's Conference – Session 4
Posted by Jonathan Williams
Apr 21
On April 20 & 21, 2012, the men from my church attended the 2012 Man Up Men's Conference in Orlando, FL. The conference featured powerful and insightful messages from Jerry Thorpe & Jim Groves. This is the fourth post in the series.
The notes may be hard to follow, but feel free to browse them for insights. Especially, check out the "Notes & Quotes" section at the bottom.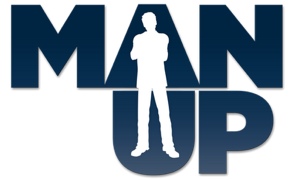 Man Up Men's Conference
Orlando, FL
Speaker: Jim Groves
Topic: Trusting God
Text: Genesis 3:10, 2 Corinthians 5:21
Date: April 21, 2012
Story: The Fork in the Road (Trusting God vs Pleasing God)
Trusting God seems nebulous.
Pleasing God seems more manageable and concrete.
We take that path. Then, we come to a building. On the building is a door.
On the door, there is a sign that reads, "Striving to please God."
On the door, there is a door knob that read, "Effort."
Behind the door, is the "Room of Good Intentions."
In the room, everyone wears a mask, pretending everything is great.
In the room, a banner reads, "Working on my sin to achieve an intimate relationship with God."
It seems to hard. Eventually, I can hear that behind the masks, no one is fine.
So, I leave the room.
I go back down the path and come to the fork in the road.
I choose "Trusting God."
And, I come to another door with a sign that reads, "Living out of who God says I am."
The door knob here reads, "Humility."
I enter in, and it's "The Room of Grace."
I think I'm back where I already was.
They ask how I am, and I shout out, "I'm not fine! I'm a sinner. Things are bad!"
From the back of the room, I man shouts back, "Is that all you got?"
Suddenly, I realize no one in this room is wearing a mask.
Then, I see the banner in the room, which reads, "Standing with God with me sin in front of me, working on it together."
Reflections
It is impossible is actually please God.
We must trust God.
Application
Some of you give your wife only one path: "pleasing my husband," which means she must enter "the door of striving to be all you want her to be." So, she must turn the door knob of "effort." She'll have to work really hard to be what you want. Entering the room of "good intentions," she'll have to "work on her challenges to achieve an intimate relationship with you." And then, there's the mask of "everything's fine."
You wouldn't want this in your relationship with God. So, why would she want it.
Instead, let her choose "trusting my husband," which leads to the door of "living out of who my husband says that I am." She'll turn the door knob of "Love" and enter the "room of grace." here she will "stand with you, with your challenges in front of you, working on them together."
Notes & Quotes
Your marriage reveals your relationship with Jesus Christ.
Single guys, get your act together before you mess up some girls life by marrying her.
Guys hide behind things that make them feel better: bigger tv, bigger house, bigger paycheck, bigger car, bigger, bigger, bigger.
We have wrongly believed that performance is the key to acceptable.
Be careful of Santa Claus Theology: "You better watch out. You better not cry. You better not pout, I'm telling you why. Santa Claus is coming to town. He's making a list and checking it twice. He's gonna find out who's naughty or nice. Santa Claus is coming to town."
"God isn't interested in changing you because He already has."